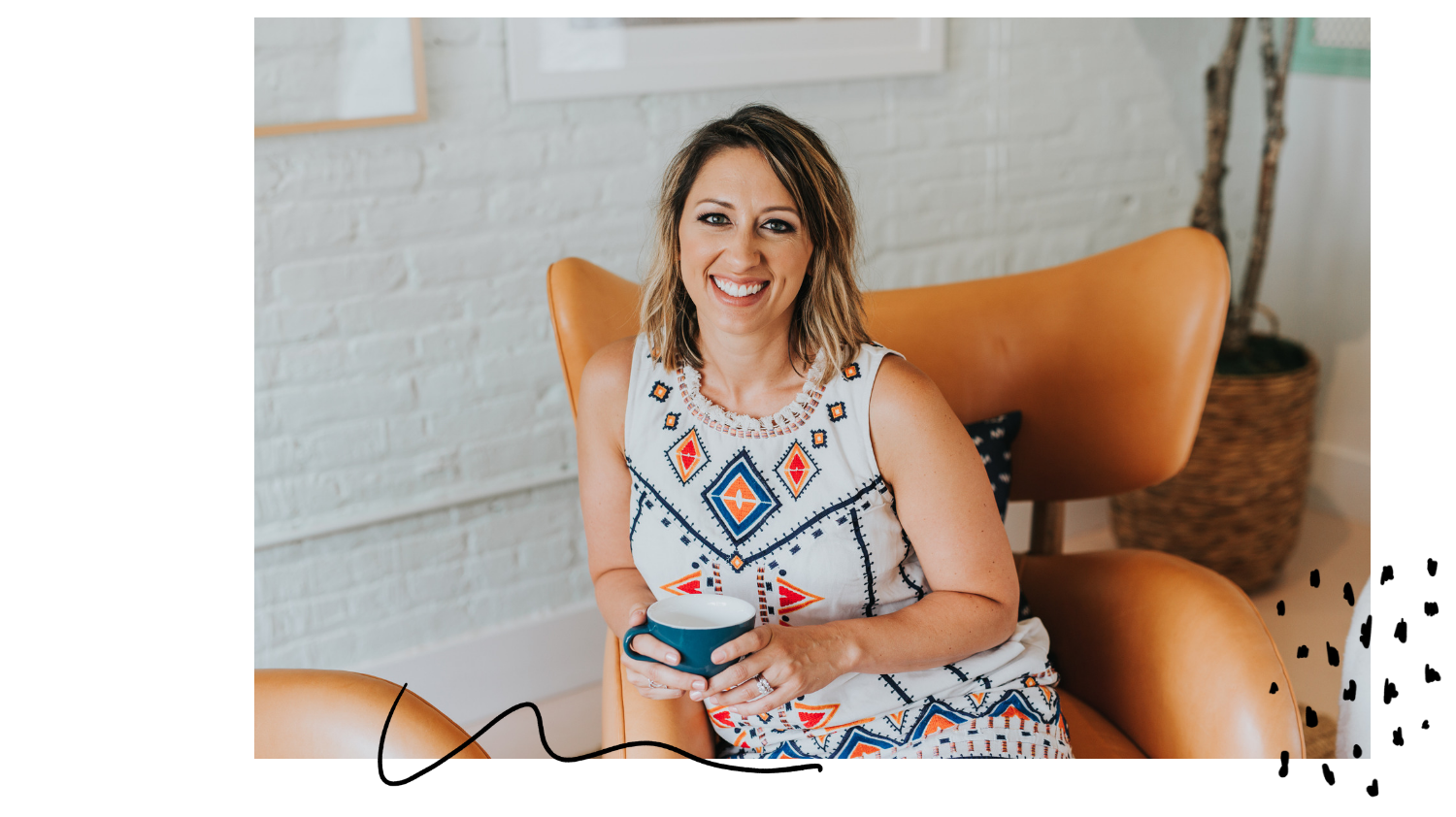 You've got questions. I've got answers.
+ HOW DO I KNOW WHAT SERVICE IS RIGHT FOR ME?
If you've read through each of my service pages and are still looking for more—especially about the process I take—reach out and I'll send you my services packet, which provides an in-depth explanation of each package I offer.
+ CAN'T I JUST HIRE A GRAPHIC OR WEB DESIGNER TO DO THIS FOR ME?
Most likely, no. These creatives are wizards at making your visual identity—logo, colors, fonts—look great. But most don't dig deep to find out what your specific clients need and what really makes them buy. When you hire a designer they expect you to come ready with your website mapped out, all of your copy written, and your visuals selected. If you don't have the business or branding background (and time!) to guide them in this way, you risk pouring money into a brand that misses the tone, style, and story your customers need to hear to buy from you.
+ WHEN'S THE BEST TIME TO DO THIS TYPE OF WORK?
If you've been in business for at least a year and you have a solid understanding of what you're selling, hiring me is a perfect idea. It's the right time to do this kind of work if you can see that your business isn't growing as fast as you'd like, if you're pivoting in your approach, or your brand no longer speaks to what you do.
+ HOW MUCH TIME WILL I NEED TO DEDICATE TO THIS PROCESS?
I know you've heard it to be true, but tweaking your brand doesn't have to take six months of endless headaches. I've developed a process for each of my packages that only requires you to show up and answer questions, rather having to figure it out yourself. This is great because the feeling of overwhelm and indecision that can come with going it alone on this kind of project will all be taken care of by me. I'll prioritize the actions you need to take and guide you through each step of the process, so that you're left feeling informed but not overwhelmed.
+ ARE YOU ALSO A GRAPHIC DESIGNER?
No. While I write all copy myself and have a keen eye for style, I find the perfect graphic designers and web designers just for you. I vet and hire them for your specific projects. You don't have to worry about if you're getting the right people on board because I take care of all of that. It feels like the most perfect marketing team has shown up on your doorstep with everything you need to make your business glow.
+ CAN YOU RECOMMEND A GOOD DESIGNER?
Yes. Finding a great designer is included in Rebrand Strategy + Consulting proposals that I offer. The designer I find for you will be based on the kind of business you have and the kind of style you're looking to have.
+ I'M NOT SURE WHAT I NEED BUT I HAVE SOME QUESTIONS.
Great, I'd be happy to talk! If you need help deciding what service would be best for you, please reach out to schedule a consult call.
If you have more specific questions about changes your should make or want advice, I offer "Pick My Brain" sessions where we can talk through what the best options are for you at this point in your business, unpack why you're having challenges reaching clients, or how to get useful feedback from your customers. Learn more HERE.