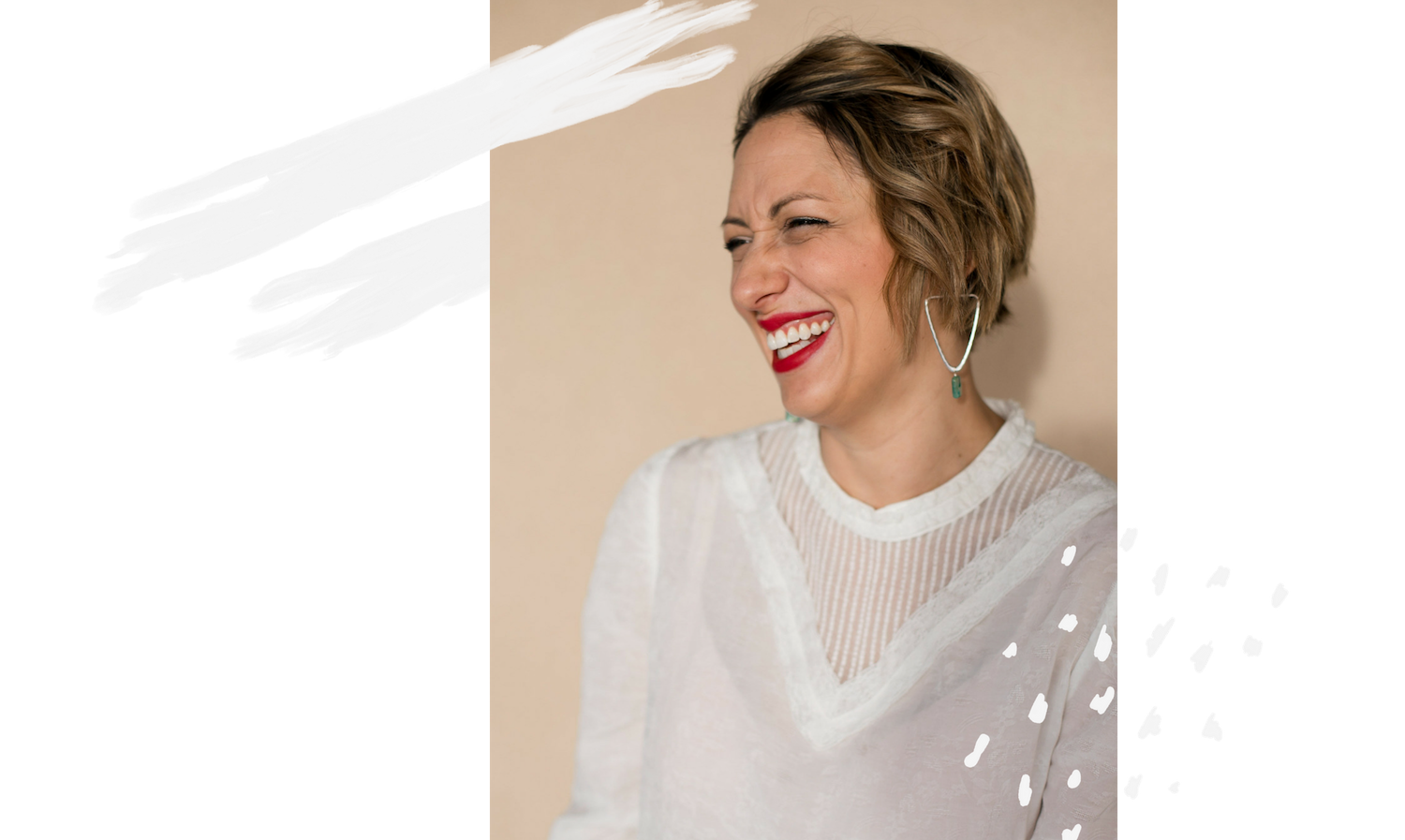 Storyteller. ENFP. East coaster longing for the west.
I'm a bit obsessed with perception.
Because no matter how you see your brand, what actually matters is how your audience sees it.
That's where your reputation is born.
As a brand storyteller, I take what you DO and connect it to what YOUR AUDIENCE cares about.
This creates interest. And interest leads to desire. And desire leads to dollar bills coming your way.
I've done this work for a while now, but it's looked a little different on the surface.
As an international development officer, I connected research with individual stories, humanizing distant issues.
As a career coach, I connected women's past experiences with where they wanted to go next, creating more satisfaction in their day-to-day lives.
And as a fundraising manager, I connected the desire to create social change with an organization's mission, raising almost $5M annually.
At the end of the day, it's all about connection.
MY "WHY"
I didn't grow up dreaming of becoming an entrepreneur. Heck, I don't think I even knew that possibility existed.
But after running my first business—as a wedding planner—I've never been able to find a job title that fits me better than CEO.
As a woman and self-taught business owner, it's taken years to detach from the labels assigned to me when working for someone else.
I learned to believe things like:
You ask too many questions.

You're too opinionated.

You aren't patient enough.

You're so direct.
Hearing these, and others, taught me to shrink, to blend in without drawing any unnecessary attention to myself or my perspective.
PLAYING SMALL
Of course this didn't help me in business. While others were getting clients from their friends and family, I was keeping everything under wraps, fearful of discouragement.
It was only recently that I had a coach tell me, "The exact things you've been are working against you as an employee are exactly what will draw people to you as a business owner."
Now I see my ability to ask the tough questions as the most direct way to solve a problem.
I see my lack of patience as simply being unwilling to accept the excuse that this is the way things are always done.
And having an opinion instills confidence in my clients.
TAKING CENTER STAGE
Maybe you've been told a story about yourself or your business and that's making it hard to see what makes your services so valuable.
That's why I'm here.
I want to help you pull out all of the things that make you the best choice for your clients and put those things front and center in your messaging.
If you're ready to create an unapologetic brand that stands out for exactly what makes you different, let's talk.
LEARN MORE ABOUT WORKING WITH ME.
Kim Wensel is a brand storyteller and CEO of Pattern of Purpose where she helps small business owners tell their story, present their services as high-end, and attract more customers online.
Kim has spent the last ten years helping individuals and organizations shape their message and is known by her clients for her personality-driven approach to brand building.
She's also the host of Beyond the Mood Board, a podcast for small business owners, where she interviews top designers and creatives on all the things they wish clients knew about building a brand but have never told them to their face.
As an extrovert and traveler at heart, Kim loves blending her online work with in-person retreats. She's inspired by interior design, is an avid non-fiction book collector, and dreams of becoming a photojournalist when she grows up.
Prior to starting her business, Kim worked in college admissions, international development, and the movement to end violence against women. She's a self-taught entrepreneur, has a Master in Social Work and Master of Public Health from the University of Michigan and a Bachelor of Arts in Communication from Virginia Tech.
Outside "the office" she can be found knee-deep in markers and diapers. Kim and her husband reside in her home state of Virginia with their toddler, preschooler, and rescue pup.